Modern Minimalist Designs
Modern minimalist designs are not the old, harsh decor of years ago. The new look for minimalist interior design is a softer look, more personal and easier to live with. Yes, you can have a real life, or even kids, and go for a minimalist look in your home!
It is true that you do really need to be a certain kind of person to get on well with a minimalist scheme – messy people need not apply! But seriously … if you find it easy to stay neat and tidy, are very organised and hate clutter in any form, this is very likely a look that will work for you.
I love the look of a minimalist interior design scheme. But I have come to realise it just isn't for me! If you do struggle to keep on top of mess or clutter, if you like your knick-knacks and collections, or just enjoy being surrounded by all your favourite possessions, this probably isn't a look you can live comfortably with…
Minimalist Interior Design For the Modern Home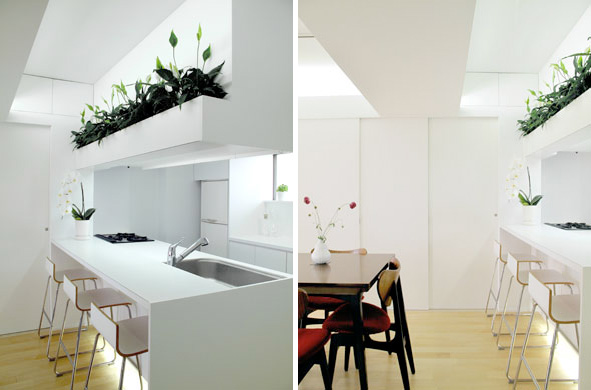 Modern Minimalist Designs
Keeping your house 'spick and span' and clutter free can be hard work, there's no two ways about it. But your reward will be worth it! A minimalist interior design scheme is a very simple, relaxing style, which will bring an air of real tranquillity to your home – but it has a great, cutting-edge, contemporary feel too!
Walls and Color
Of course, white has got to be the ultimate color for any self-respecting minimalist scheme.
But, you can opt for a softer look, by choosing warm neutrals and colors from nature. Try stone, beige, taupe, brown and even green. Your base colors should be 'pale and interesting' – but go for a splash of a bolder color for accents.Your accents can be as little or as much as you like. Try a vase, or cushions for quite a subtle introduction to color, or a whole wall or sofa, for a bigger statement!
Only choose one color, or color group, for your accent color. Bright red is a good choice, or any other bright color. As an alternative, just choose a darker natural tone – a deep green or brown will always work well.
Related Posts :